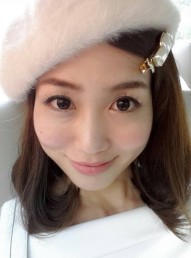 I first met with Ajarn Apple at a cafe. She was teaching Thai to an American.
At that time I was so curious about her!! because she taught Thai so practically and efficiently.
After that day, I often meet and learn Thai with this brilliant teacher Apple.
You can learn whatever you need to learn and you want to study from basic little things to upper technical theme.
She will prepare learning materials and bring to each lesson.
I confirm that you will not be disappointed with her excellent lessons!!
Enjoy Teacher Apple's Thai lessons 😉
Hiroko Yamagishi


Managing Derector / Connectia Co.,Ltd